RINGING, SEEKING, PLOTTING: A CRUISING KIT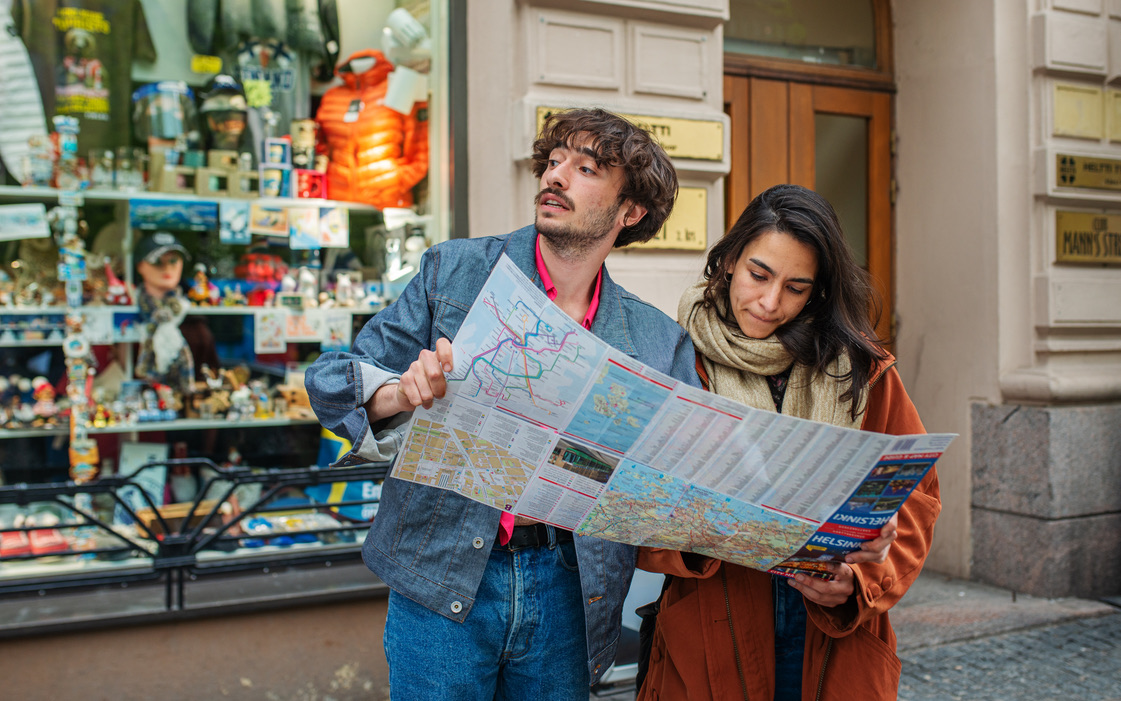 Ringing, Seeking, Plotting: A Cruising Kit, Helsinki, 2022. Photos by Saara Autere.


"Ringing, Seeking, Plotting: A Cruising Kit was a one-to-one performance by Amanda Hunt and Onur Tayranoglu that mapped queer desires in public spaces in Helsinki. The mapping of desires worked as a type of archiving: archiving the absence of freedom, safety and visibility in public space while, at the same time, imagining and materializing their presence. The piece took place on May 27th and 28th, 2022, as part of the NoMad House programme. Performance venues remained secret as the artists found and engaged with participants in situ."



Over the course of two performances in two different locations, we, Amanda Hunt and Onur Tayranoglu, engaged in performative walks initiating from the inside of a Queer bar and/or Queer party. The first location was in Helsinki city center, and the second in the old Pasila railroad. We wore outfits with pockets sewn on the inside of the clothing, and these pockets contained mini objects we first 3D printed and then modified (pictured). We also had jelly fingers cast from our hands for participants to eat, maps, and self-designed stickers in other pockets of our outfit, as well.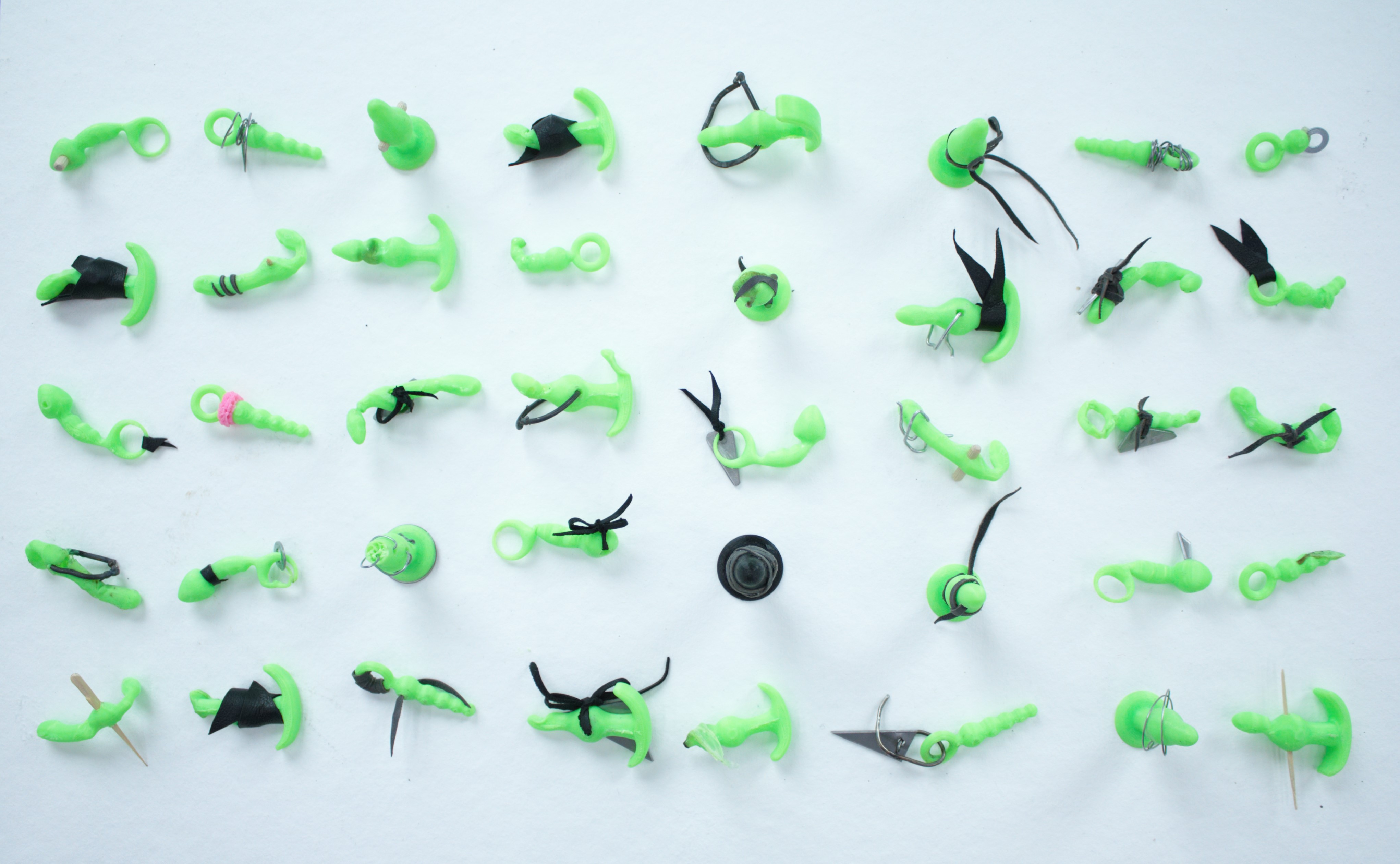 Performance materials, photographed by Poomin Wongsing
We arrived at these spaces as patrons. Walking in, setting ourselves up with a drink, and taking in the scene. Over the course of the evening, our objective was not only to 'cruise' for our audience but also cruise with them in the city for and with desires. We perceived the words in the performance's title, 'Ringing', 'Seeking', and 'Plotting' as choreographic elements of cruising and used them as structural support for our performance that utilized improvisation through encountering and conversing with people. Aiming to have one-to-one performances, we stroke up conversations, got to know people, and eventually asked if we could accompany them for a walk in the city. We saw this as the 'Ringing' portion of the evening, using this word to engage in the act of drawing in an audience member in a playful, and perhaps even flirtatious way.
Once on the walk, we used our handmade objects as a way to guide the conversation. The willing participants decided the route at the beginning and continually made choices about where to go. This was our 'Seeking' part of the performance, as we used the objects as a vehicle to discuss personal relationship to themes of intimacy and desire, specifically in a Queer context.
At the end of the performance, we asked each participant to place a sticker somewhere on our walking route to commemorate it as a site where desire and/or acts of public intimacy individually described could be fulfilled, whether as fantasy or reality. This served as our 'Plotting' part of the performance, a way to imagine and plan for alternative futures. We have provided the map of all encounters collected, and encourage you to look out for stickers in these locations should you be in the area. Even if what stickers exactly stand for is kept secret between us and our audience, they can be perceived as proposals for personal and/or societal queer possibilities.
The maps display exact locations of the stickers used during the performance.

We plan to continue on with this performance, so that we may treat it as a growing list for queer possibilities in Helsinki city and beyond. Thank you to the NoMad House curatorial team for helping us realize the first phase of this project, and to the people who willingly gave their time and energy to realize performative outcomes that without them would not be possible.

*Photos were taken during a demonstration and rehersal, they are not from an actual performance. All of the one-to-one encounters remained private.